LEARN MORE ABOUT THIS SHIRT...
(white & blue garments used for illustrative purposes)
A CONTEMPORARY FIT
Not to be confused with a slim fit, this is our own closer fitting design, more modern and streamlined than our alternative Classic fit.
The Contemporary Fit is designed to provide a trimmer and more tailored silhouette compared to alternative slim fit options.
It aims to offer a sleeker appearance without being overly tight. The shirt is slightly tapered through the body, meaning it narrows slightly from the chest to the waist. This tapering enhances the shirt's modern look and can complement a wide range of body types.
Despite the trimmer silhouette, our Contemporary Fit shirt prioritises comfort and allows for a non restrictive ease of movement.
THE DOUBLE CUFF
A folded-back, layered design. It requires cufflinks or knots to fasten the two layers together, creating a distinctive and polished look. The double cuff is considered more formal and elegant than button cuffs, worn for occasions such as weddings, gala events, and black-tie affairs. It adds a touch of sophistication to the overall appearance of the shirt and the wearer's outfit. The use of cufflinks allows for personalization and customization. Wearers can choose from a variety of cufflink styles, materials, and designs to match their personal taste and the occasion. The double cuff elevates the overall look of the shirt, conveying a sense of professionalism and attention to detail.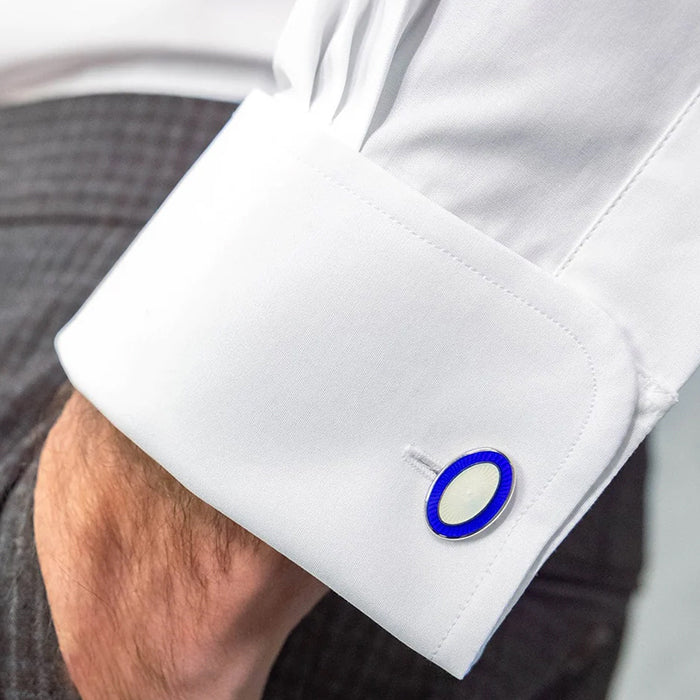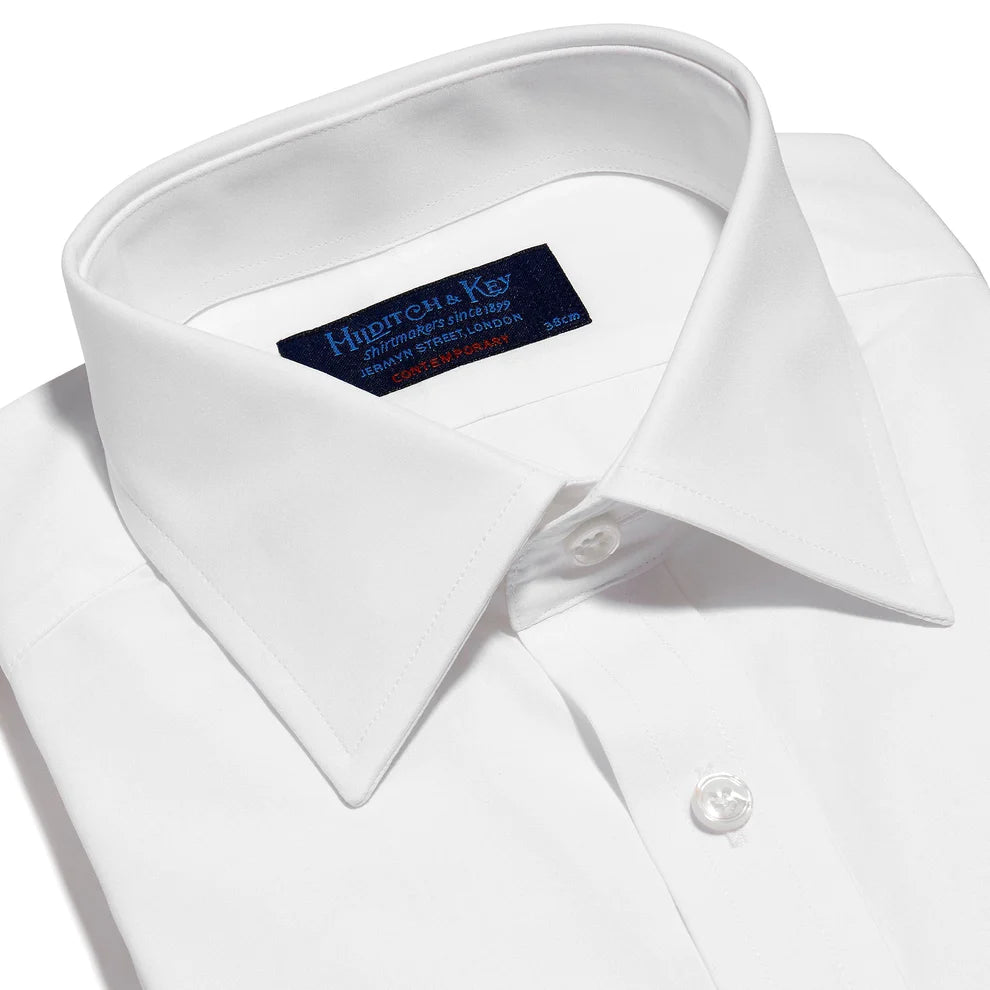 THE CLASSIC COLLAR
The Classic Collar has a moderate spread that creates a versatile and complementing shape, suitable for any suit and jacket style, ideal for both business and formal occasions. The collar points are neither too short nor too long which contributes to its balanced and traditional appearance. The collar band is designed to sit comfortably around the neck and frame the tie knot to create a clean and neat neckline. The Classic Collar's design is rooted in traditional menswear aesthetics, making it a choice that transcends fashion trends. Its timeless appeal makes it a reliable option for any well-dressed gentleman.
MOTHER OF PEARL
A premium choice material for its elegant and lustrous appearance. Sustainably farmed from the inner layer of mollusk shells, giving a distinctive iridescence and a luxurious feel.
The use of Mother of Pearl buttons in all Hilditch & Key shirts signifies a commitment to quality and craftsmanship. With no two buttons the same it makes each shirt truly unique to its owner. The material has a natural shimmer and a play of colors within, giving an exquisite and upscale look. Mother of Pearl symbolizes good luck and prosperity, commonly believed to attract wealth to the person wearing it.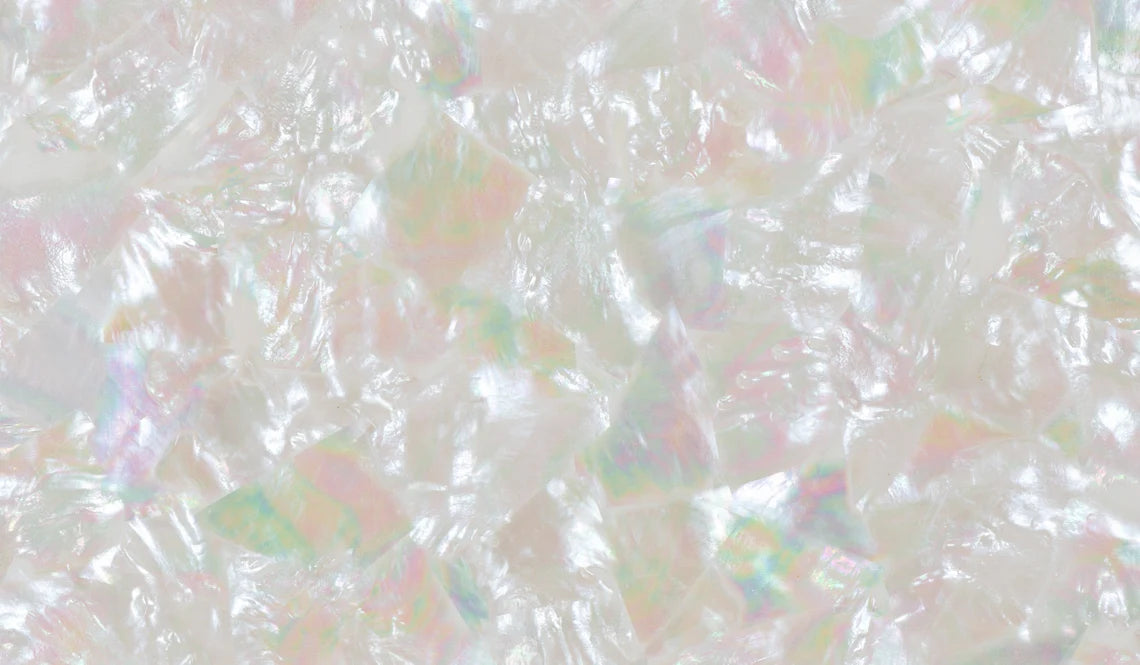 END-ON-END COTTON
A type of woven fabric that is often used in the production of shirts and other clothing items. It is characterized by a unique weaving technique where two different colored threads are alternated in a simple over-one-under-one pattern. Typically, one thread is a light color, such as white or light blue, while the other is a darker color.
The result of this alternating pattern is a fabric with a subtle textured appearance, giving it a slightly heathered or mottled look from a distance. End-on-end cotton has a fine and smooth texture, making it comfortable to wear and ideal for dressier occasions.
End-on-end cotton is known for its breathability and durability, making it a comfortable choice for year-round wear. It is often associated with quality and is a favorite among those who appreciate classic, understated style.