LEARN MORE ABOUT THIS SHIRT...
(white & blue garments used for illustrative purposes)
A CONTEMPORARY FIT
Not to be confused with a slim fit, this is our own closer fitting design, more modern and streamlined than our alternative Classic fit.
The Contemporary Fit is designed to provide a trimmer and more tailored silhouette compared to alternative slim fit options.
It aims to offer a sleeker appearance without being overly tight. The shirt is slightly tapered through the body, meaning it narrows slightly from the chest to the waist. This tapering enhances the shirt's modern look and can complement a wide range of body types.
Despite the trimmer silhouette, our Contemporary Fit shirt prioritises comfort and allows for a non restrictive ease of movement.
THE TWO BUTTON CUFF
A reliable and popular choice, a design that provides two buttonholes and corresponding buttons. Allowing the wearer to adjust the fit of the cuff around their wrist to achieve the desired level of comfort. The two button cuff adds a touch of sophistication to the shirt and complements formal outfits.
With less fabric on the wrist than a traditional double cuff, it gives the shirt a versatility that is suitable for a range of occasions, smart and casual.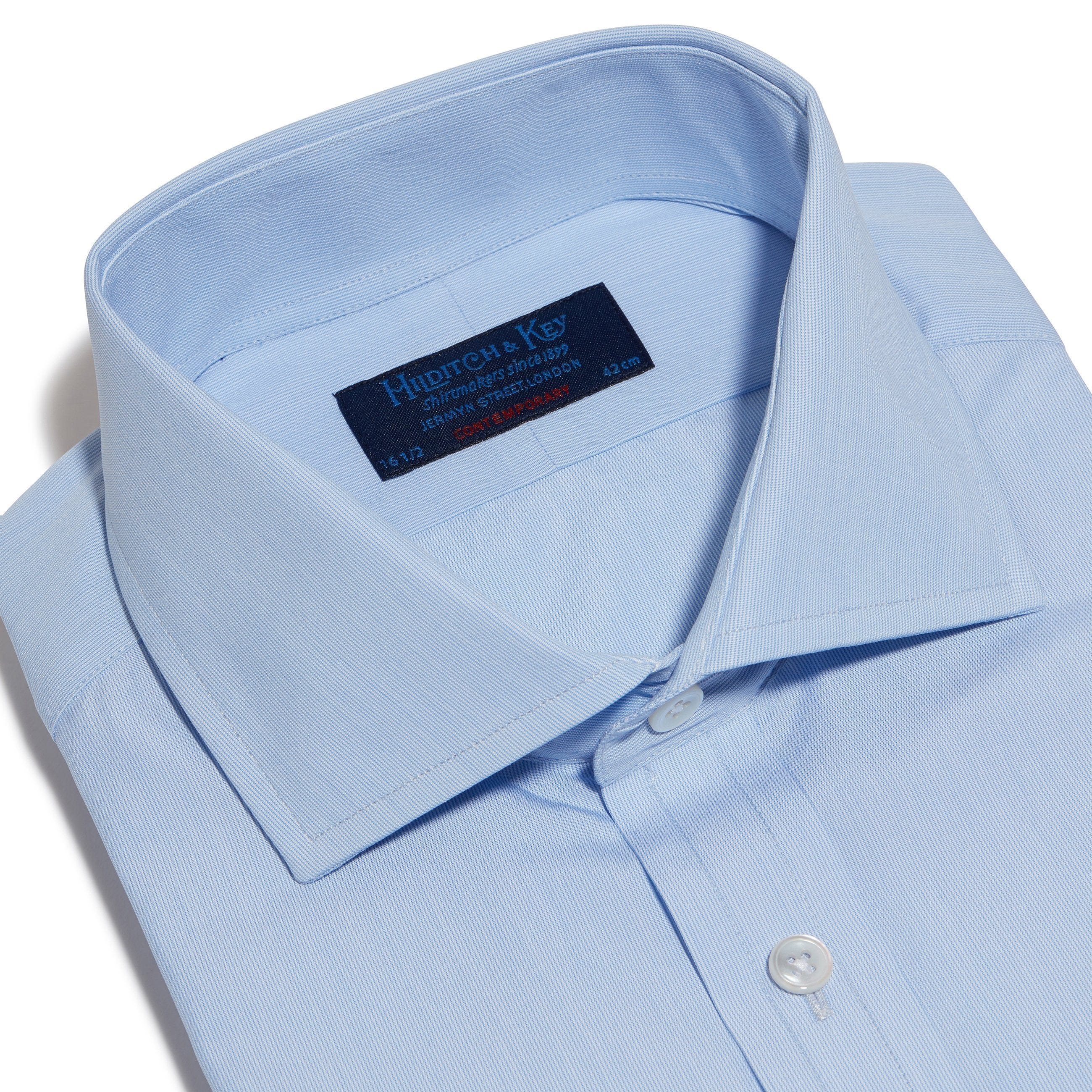 THE CUT-AWAY COLLAR
The defining feature of the cutaway collar is the significant distance between the collar points. This wide spread creates an open and bold appearance around the neck.
Cutaway collars are often associated with a modern and fashion-forward aesthetic. They offer a departure from the more traditional collar styles and can add a touch of flair to formal or business outfits. The wide spread of the points provides ample space for showcasing a tie knot. This collar style pairs well with larger tie knots, such as the Windsor or double Windsor knots.
The wide spread can also help visually balance proportions, making it suitable for individuals with rounder faces or broader necks. A style that is often associated with more formal occasions, it can also be worn in less formal settings depending on the shirt's overall design and fabric.
MOTHER OF PEARL
A premium choice material for its elegant and lustrous appearance. Sustainably farmed from the inner layer of mollusk shells, giving a distinctive iridescence and a luxurious feel.
The use of Mother of Pearl buttons in all Hilditch & Key shirts signifies a commitment to quality and craftsmanship. With no two buttons the same it makes each shirt truly unique to its owner. The material has a natural shimmer and a play of colors within, giving an exquisite and upscale look. Mother of Pearl symbolizes good luck and prosperity, commonly believed to attract wealth to the person wearing it.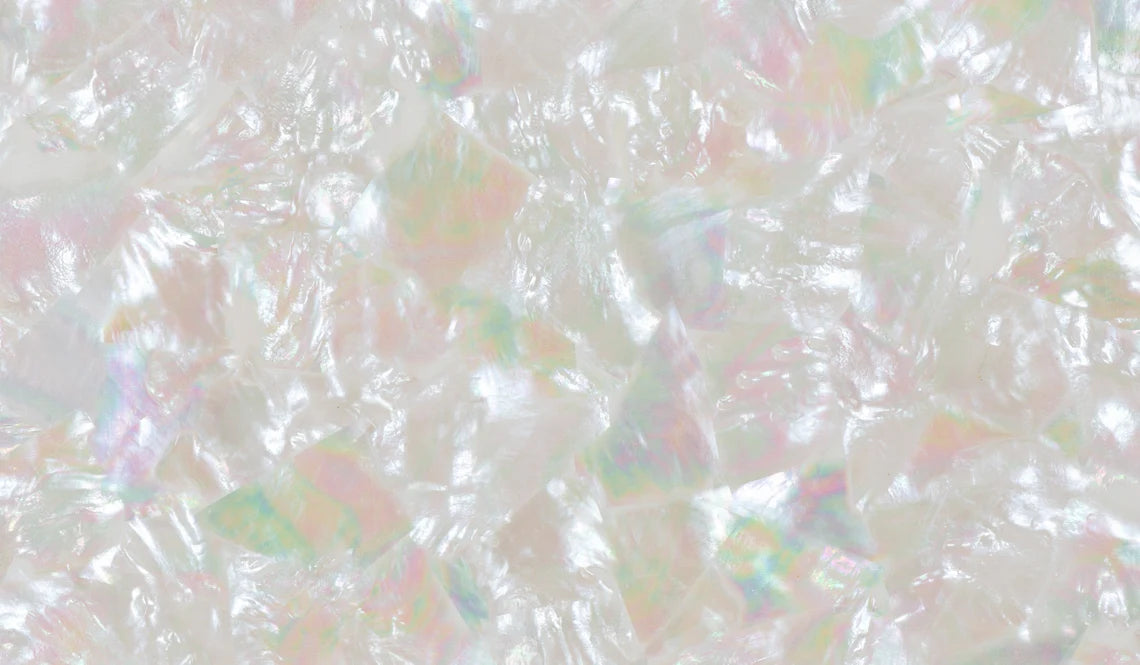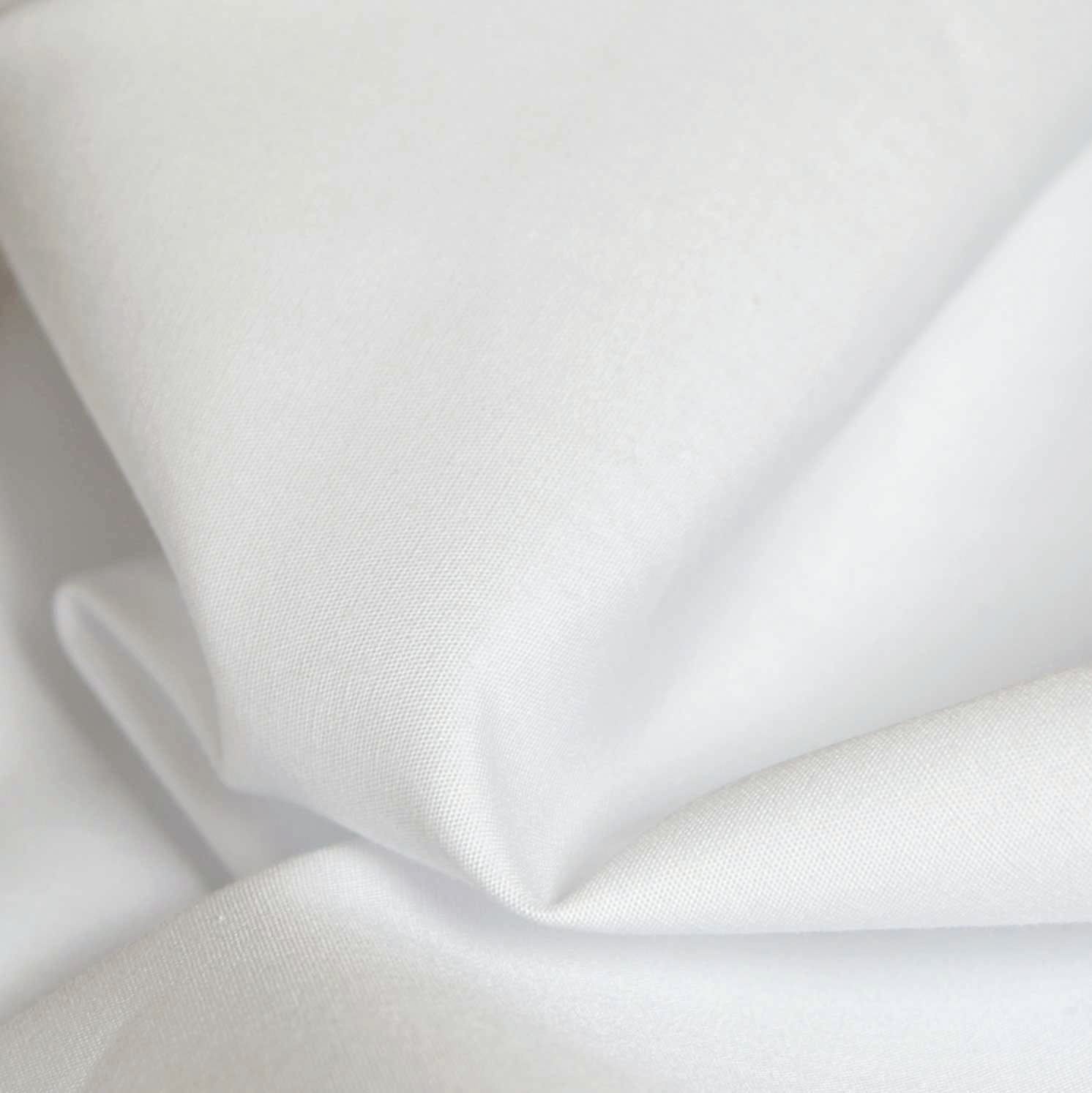 POPLIN COTTON
Known for its smooth and crisp texture. The tight weave gives it a polished appearance that works well for dress shirts. The tight weave of poplin cotton contributes to its durability and resistance to wear and tear, making it a quality reliable choice.
Despite its dense weave, poplin cotton remains breathable, allowing air circulation and ensuring comfort, even in warmer weather. It can also hold colour well, resulting in vibrant and long-lasting dyeing.
This quality contributes to the fabric's visual appeal. Poplin cotton shirts are generally easy to care for and can withstand regular laundering while maintaining their crisp appearance. The smooth texture and clean look of fabric make it suitable for formal occasions, business settings, and dressier events.